Creative Design
Overviews
Dynamic site content and the quick and simple route and recovery of web data will give the genuinely necessary upper hand that decides the achievement or disappointment of an e-business. Very much created plan from the start point will deliver speedier and easy to use DB, diminish improvement time and changes toward the end. We are specialists in outlining and creating sites that are dynamic and savvy; our center aptitude is quick custom usage of the element rich web applications with solid useful part and organization backend.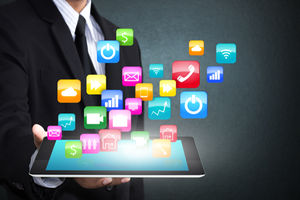 Inventure Technology
Inventure Technology gives esteem expansion to IT benefits both at business and specialized level. Inventure Technology IT Quickening agent are..
Read More
Customer Challenges
UI format, design

Coordination with legacy and dissimilar frameworks

Content Administration, control and creating

Ease of use testing&end-client preparing

Web Improvement
What Inventure Technology Offer
Inventure Technology has flourished as the web has advanced and we never quit investigating as good as ever techniques for improvement and plan that draw in the client and produce income for our customers.
We convey more than simply your foreseen desires; giving extra vital understanding into the patterns molding on the web business and innovation; you will profit by learned, hands-on administration of our programming staff who are devoted to giving you a level of responsiveness and effectiveness that is unparalleled in the business. Most importantly, you'll have a dependable innovation accomplice who is devoted to helping you develop and support your business for quite a long time to come.
Inventure Technology offers the outsourcing of Web advancement arrangements; ourservices envelop basic page substance and configuration to end-to-end answers for customers including
Entryway conceptualization and degree definition

Entryway outline, improvement and arrangement

Content Administration techniques

Entry combination and Incorporation

Entry upkeep – Improvements and in addition content administration