Managed IT Services
Overviews
As organizations are compelled to consistently concentrate on what is "center" to their operations, they begin to perceive that the most productive and savvy approach to play out specific capacities is to settle on a key choice to outsource them. Late research demonstrates the changing direction of conventional IT administrations to a model basically known as Oversaw Administrations.
Overseen administrations gives more prominent adaptability and permit administrators to concentrate on more substantial business situated issues and issues than the condition of their IT administrations. As an oversaw administrations supplier we advantage from utilizing economies of scale through devoted offices, shared administrations, and a wide specialized aptitude base, permitting us to convey far reaching and practical bundles which are normally less expensive, more adaptable, dexterous and versatile than those which our clients can give in house. All Inventure Technology oversaw administrations are administered by strict Administration Level Understanding (SLA) which ensures the level of administration a client can expect as far as framework uptime and application conveyance/execution.
Inventure Technology Oversaw Administrations (SMS) helps client to expand their IT ventures by working with them to characterize their business IT Guide. By benchmarking current situations and building a sought state display indicating where they require their IT to be. It permits association to set up clear, achievable guides to change their IT from a cost focus to vital business resource.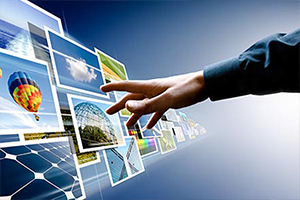 Inventure Technology
Inventure Technology gives esteem expansion to IT benefits both at business and specialized level. Inventure Technology IT Quickening agent are..
Read More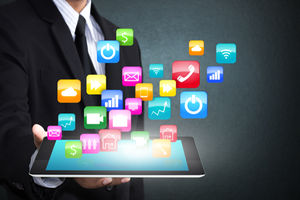 Inventure Technology
Inventure Technology gives esteem expansion to IT benefits both at business and specialized level. Inventure Technology IT Quickening agent are..
Read More
Customer Challenges
Giving superb administrations to customer

Guaranteeing secure and productive associations

Versatile arrangement

Mastery

Overseen (Programming) Applications

Overseen Application Administrations address the difficulties confronted by today's ventures in dealing with their arrangement of mission-basic applications. These incorporate

Venture applications ( ERP, CRM, SCM… )

Custom-manufactured applications (.NET, PHP Java… )

Database Administration

Server Administration

Desktop Administration
What Inventure Technology Offer
Inventure Technology Oversaw Benefit (SMS) has an incorporated answer for provide food for each client necessity. The center concentration is on the exercises and skills that go as one to convey the right arrangement. By giving strong conveyance SMS improves client's ability with best practices, procedures, aptitude and designing background there by moving your supporting engineering towards business effective KPIs.
Understanding client needs, Inventure Technology offers a conclusion to-end arrangement in overseeing applications, systems (voice, SMS, information) and security arrangements in multi-merchant situations. We make redid arrangements with administration level assentions (SLA) to suit your requirements, whether you are searching for finish outsourcing or individual oversaw administrations supported by the ITIL® (IT Framework Library) the universally perceived accepted procedures for administration.
Inventure Technology Competency Program: Inventure Technology plainly perceives the necessities and torment focuses our clients in managing multi-merchant situations and convoluted esteem chains. To roll out a supportable improvement in your organizations exercises Inventure Technology concentrates on aptitude to create and convey over all roads including area, benefit, specialized initiative, innovation, asset and procedures. This end-to-end bundle in overseeing administration supplier organizations has been gotten from Inventure Technology's broad experience and aptitude in different ventures and has been appeared to convey advanced aggressive answers for our clients' individual business situations.
Overseen Systems (IT and Correspondence)
Overseen Arrange Administrations address the perplexing system frameworks offering administrations to end clients or overseeing inward IT systems for smooth working of the association.
Benefits
Accessibility of moment application bolster with the administrations of our incorporated helpdesk which is only 'one call' or 'a single tick' away and takes into account every one of your applications, independent of innovation, dialect or geology
Guarantee most extreme uptime for mission-basic applications, through all around customized SLAs
Increment profitability and effectiveness, through fast turnaround of client calls